1. Download software Click Here
2. Install and Open Software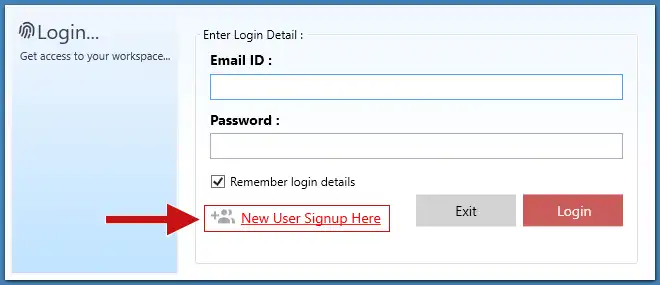 3. Enter Email ID & Password and click on Login to access app workspace.
4. If you are a new user, click on "New User Signup Here" link to open Registration Form.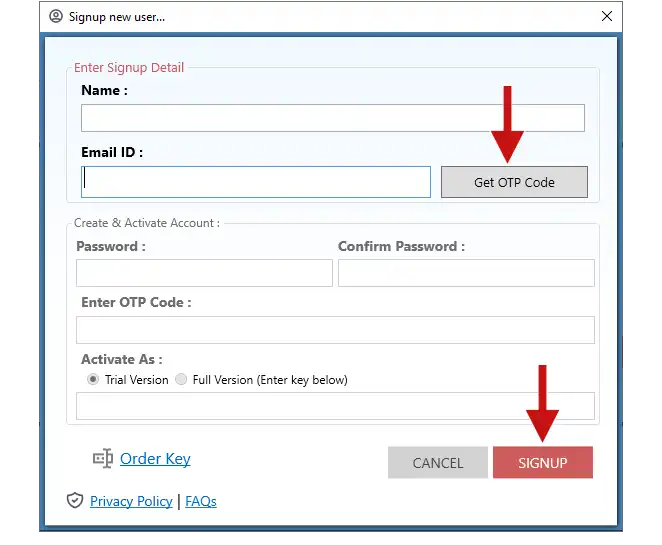 5. Enter your Name & Email ID and click on "Get Verification Code" button to get an OTP code on your email.
6. Fill required details along with "Verification Code" and click on "SIGNUP" to register as an active user.
NOTE: A single account works across all monocomsoft apps.